Safelink Wireless is the most popular mobile phone company that offers free government cellphone service. Safelink offers free phones and at the same time free wireless cell phone services to subscribers that qualify. At present, there are millions of Safelink customers from 38 US states plus Puerto Rico and Washington DC. And because of this many customers that use Safelink's services, there is a large number of people looking for answers regarding a variety of inquiries about the service. One of these is all about how to get back a lost Safelink phone.
It's really a predicament when you lose your Safelink phone because this could be very valuable to whoever finds it. If it contains free call and text minutes or free mobile internet then all the more you need to recover your phone. Here are five of the ways to hopefully get back your Safelink lost phone
Easiest ways to get back Your Safelink Lost Phone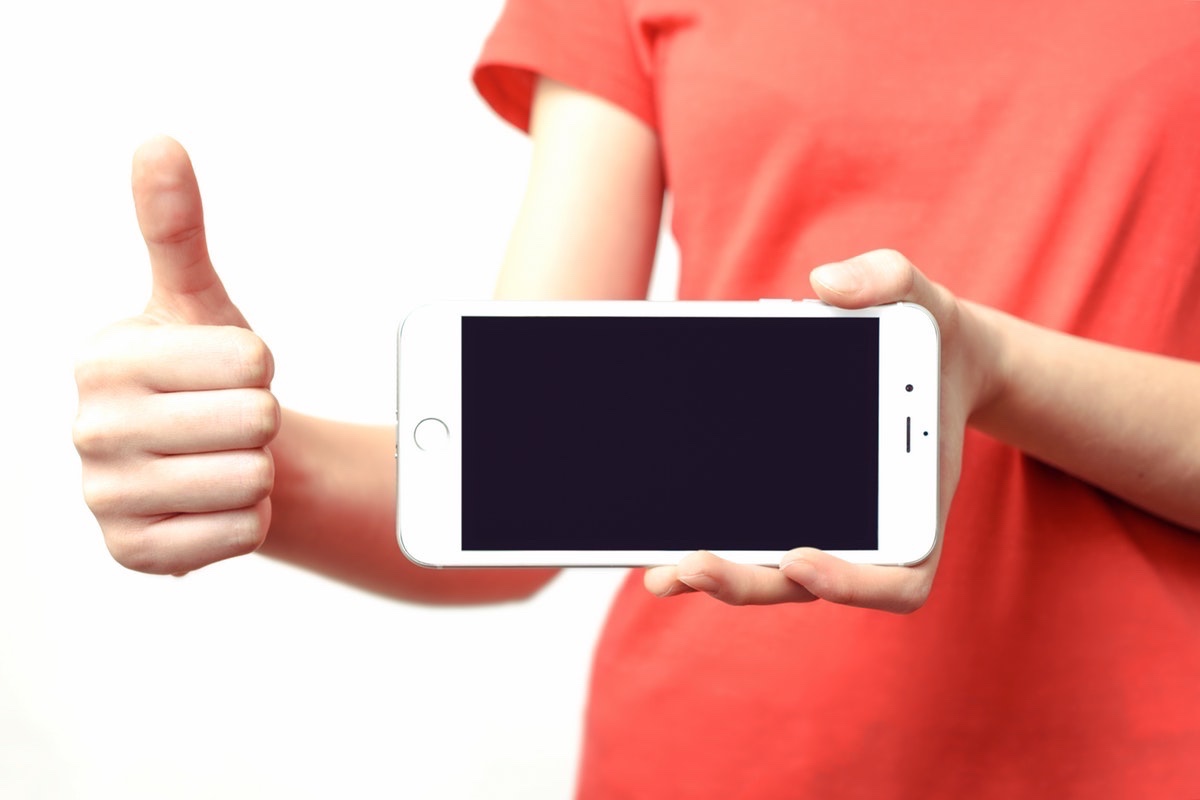 Call your cell phone number
Before you panic, remember where you may have left your phone. Retrace your steps and see if you could figure out where you may have left it.
First things first, call your phone. If you are sure that your phone's ringer volume is on then you will be able to hear it if it is nearby. If you have left it in school, at the office or at work, chances are it will alert anyone who finds it.
If someone answers at the other end, thank the person and ask if you could meet to get your phone back. However, if your phone was turned off by the person who found it then you might need to locate it using more efficient ways.
Find your Android phone using Google Android Manager
If you have a missing Android phone then you can find it using Google Android Device Manager. If you use your Safelink Android phone in browsing the web, checking your email or to use any of Google's services then you can track it using the device manager.
Use a PC, laptop or a tablet to log in to your Google Account using your username and password. Once you are in, open a new tab to search for ''Find my Android phone.'' You will be provided with search results. Scroll down to find the result labelled ''Find your phone – My Account – Google'' click this link to be directed to a page that gives you a list of devices where your account is active in.
You will surely find the name of your phone on the list; click this to be directed to a page where you need to fill your username and password again. This is to verify your identity.
Once you have verified your identity, you will be directed to a page where you will see a map of your location. Click ''Find My Phone'' and wait for a few seconds for the result. The map will inform you where your phone is or where it was last spotted.
After your phone is located, you will be asked if you would like to erase your data or call your phone. If you tried calling your phone or ringing it to no avail then you might as well erase all the data, log ins, contacts and apps on your phone to protect your identity. Report your lost phone to Safelink. This will be discussed in detail in the following steps.
Recommended Article for you:
Top 5 lifeline cell phone providers in California
Clear Spot Voyager Wireless Hotspot for Faster Mobile Broadband Internet
Verizon Internet For Low Income Families
Best Verizon Wireless free government phone
Track your iPhone's whereabouts with Find My iPhone or iCloud
Similar to Google's Android Device Manager, the Find My iPhone service however this iPhone location service can only be used if this is enabled in your device. So remember, if you still have your Safelink iPhone with you, the first app you need enabled is Find My iPhone. Aside from this app, you must also enable Send Last Location in your phone so that it will send out its location when the phone battery is about to die. This way, even if your phone dies, you will still be able to track its location. To turn on Send Last Location here are the steps
Open Settings on your iPhone and tap your name found on top

You will be directed to another page with a few selections, choose iCloud

Another screen will open, choose Find My iPhone

Toggle on Find My iPhone to find Send Last Location. Turn this on by simply swiping the button to green.

Now your Find My iPhone and Send Last Location is enabled.
Now suppose you have lost your iPhone, use a friend's iPhone or iPad to locate your missing device. Take note that it is now easier because you have the Find My iPhone feature enabled. And because you have the Last Location is also enabled, you will be able to find your device even if the battery is already dead.
Open the Find My Phone app from another Apple device
Because you will not be using your own device, you will need to tap Sign Out from the top right corner of the app so you can sign in using your own Apple ID. Once you are signed in, a list of all the Apple devices you own will be listed. Select the missing iPhone on the list.
The app will now start to locate your device. It would take only a few seconds for the app to do this and when it is done, a big dot will show you where it is on a map. Use your fingers to zoom in and take a closer look at the area.
You can tap a car icon on the map to give you directions how to drive to the location.
If you don't have another iPhone, iPad or Apple device, you can also use a PC to find your lost iPhone. Simply go to icloud.com and sign in using your Apple ID and password. You will be following the same steps to locate your device.
When you have finally located your device, you can now enable Lost Mode. This feature will let you remotely lock your device. It will also display a custom message along with a phone number to contact if someone finds your phone. Even if location services are disabled, Lost Mode will turn on your location services until it is recovered and removed from Lost Phone.
If Find My Phone is not enabled in your phone then you may also use Google Maps to find your iPhone.

Log in to your Google Account using your username and password

Once you are in, visit maps.google.com/locationhistory.

Select the date when your phone went missing

You will be provided with your last location as well as the different areas where you have been with your device.

Now you have an idea where you might have lost your phone.
Find your smartphone using your mobile phone services provider
You may also locate your missing phone using the mobile service company or service provider you have. Verizon, Virgin or AT&T have their own special ways to find a Safelink lost or stolen phone. You must check out your provider's official site for specific instructions on how to do this.
Usually you will be asked to first locate your phone using brand-specific techniques like using Android Device Manager or Find My IPhone for Apple phones but in case you are unsuccessful in locating and recovering your phone you may want to
Use third party apps and features specific to your mobile phone service provider to lock and wipe data on your phone or device. AT&T can help you if you have AT&T and third party apps and features on your phone.
If you have these apps, your provider can suspend service and block your device. Anyone who finds your phone won't be able to use it at all.
Your provider will also be able to help you change passwords for your accounts found on your device like your Apple ID, Facebook and other email accounts. This will help you protect any existing account found on your missing device.
Your provider will also help you report any credit cards that are linked to your device. Some credit cards allow you use your phone to shop online or offline and therefore you need to report that your phone is stolen to prevent any unwanted purchases under your credit card/cards.
How to get a
 replacement Safelink phone
After you have exhausted all your efforts in recovering your lost phone, to no avail, contact
Safelink customer service for lost phone (1-800-Safelink (723-3546)) to report the missing phone. There are a few rules regarding lost
Safelink wireless phones
and you can find this information from Safelink's policy pages.
If your Safelink phone is lost or stolen, you may request for a replacement phone. Only one replacement phone is allowed per customer. Even if you have lost a brand new phone, you will only be getting a refurbished one.
All reported lost and stolen Safelink phones will be deactivated permanently. Therefore the person who has found your phone will not be able to use it.
You will get a refurbished replacement phone with only 10 minutes of lost airtime. Any additional airtime which you may have had before you lost your phone will not be replaced.
In an event that you have lost the replacement phone you were given, you need to replace an additional phone to be able to take advantage of Safelink's services or to continue your free call minutes or texts.
If the purchased replacement phone was lost or stolen while in transit to the customer or before the customer receives the phone, the lost or stolen phone may be replaced as well as the airtime. This is a onetime courtesy given by Safelink in TracFone's discretion.
Looking at these simple rules, you must report any lost Safelink smartphone as soon as possible to be able to receive your replacement phone and any lost minutes ASAP. Don't waste time, contact Safelink and get your life back with your free phone, free minutes and free data.
How to protect your Safelink phone
As you may have already noticed, it is truly a hassle going through the ordeal of finding and reporting a lost phone. There's just a lot to do! So instead of going through all these, you must do all you can to protect your device. Here's how to do it:
If you have an Android smartphone as your Safelink phone, log in to your Google account using this phone. Let Google remember your location so you can easily track where your phone has been. Download and install Google Device Manager to be able to easily contact your device in case it has gone missing or when it is lost or stolen. Google Device Manager also lets you erase phone data, contacts, passwords and apps that use Google for logins. This service is free and is highly recommended for anyone who has an Android phone.
If you have an iPhone as your Safelink free phone then you must install Find My iPhone app enable Last Location. These will let you find your phone even when it has ran out of batteries. As a fail-safe feature, use your Google account on your iPhone. This will help you locate your phone using Google Maps history.
If you have an old Safelink phone model that is not capable of browsing the web then you may still find it by calling your phone or with the help of your phone data and cellular service provider. Call or visit their official site to get started.
If you have another free
government cell phone
service provider like Assurance Wireless, Reachout Wireless, Life Wireless or Budget Mobile then you must visit their official website or call their customer service hotline to get assistance.
Be very careful; take care of your Safelink Wireless phones. Having without a cellphone is unthinkable these days and of course, finding a lost one with all the works is heaven sent!
Want to learn more about Safelink phones and service?